Product List
Boiler Stoves
Boiler stoves are becoming more and more popular as people look to heat their homes, and provide their hot water needs from a single wood burning source.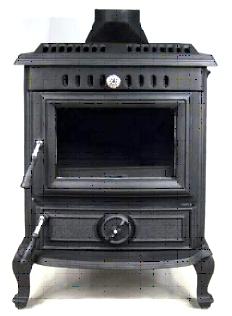 The boiler stoves work by having a "hot water jacket" fitted (usually at the rear), which allows the heat generated from the stove to heat the water as it circulates. At the same time, it still provides some heat out of the front of the stove to heat the room in which it situated.
See our current boiler stove range by clicking here
PLEASE NOTE: ALTHOUGH WE SELL THESE STOVES WE CANNOT PROVIDE ANY ADVICE ON THEIR INSTALLATION OR OPERATION, AND RECOMMEND YOU SEEK THE ADVICE OF A HETAS QUALIFIED INSTALLER.